Travel to Darjeeling from Bangladesh
Darjeeling is a city in the Indian state of West Bengal. The city is 6,100 feet above the ground. Darjeeling is one of the sights of India. Darjeeling is like a dream city. Stunning views of the Himalayas, breathtaking nature, sweet winter amazement, mountains touching the horizon, toy train are all here.

Darjeeling is a neat & clean travel destination. The city of Darjeeling is entirely on a hill. When winter starts to fall in Bangladesh, it snows in Darjeeling, and when it is very hot in Bangladesh, Darjeeling is the soft touch of sweet winter. The city of Darjeeling is very close to the sky. When I climbed the hill of Darjeeling, I felt like I had moved to the land of clouds. The cloud came and caught itself. In the city of Darjeeling, nature changes from time to time. Everybody loves Darjeeling when they hear its name.

According to the plan, I left Dhaka city at 9 pm on a Sohag Paribahan bus for India. Arriving at the Benapole border at 8 am the next day, I quickly completed the immigration work and crossed the border at 8 am. After crossing the border, I took the Sohag Paribahan bus again to Kolkata city.

It took 12 hours to reach Kolkata to enjoy the natural beauty of West Bengal, India. Arriving in Kolkata, I took lunch and got up at the hotel. After lunch we rested and in the afternoon we toured the city of Kolkata near the hotel. The next morning I got up and first got a bus ticket to Siliguri. The bus will leave at 8 pm at night. I planned to see the sights of Kolkata. We visited notable places of interest including Queen Victoria Park, Museum, Coffee House, Park etc.




We left for Siliguri at night. I reached Siliguri at 8 am in the morning. From Siliguri, I reached Darjeeling in a Sumo Jeep at the end of a two and a half hour journey. After going 10 km from Siliguri, a winding spiral path will start. When you continue to walk on the winding path of the hilltop, you will think that it would be better if this distance was more. All the beautiful hills around you will accompany you along the way. Sometimes the clouds will cover from all around. The cloud can be touched by raising the hand. Sometimes a deep ravine on the other side of the narrow road on the slope of the hill, this is a 'terribly beautiful' scene.

Occasional settlement in the hills, the houses on the top of the hill look very small from the bottom. From the top, the houses below look very small. Everything looks so small from the top of the plane. Nothing below could be seen well for the clouds after a long climb. How blurry everything looked. I still get up. The bends in the mountain roads are terrible. Occasionally 180 degree turns, when you look at the side, the foot of the mountain.
The places of interest in Darjeeling
Tiger Hill: You have to park your car to go to Tiger Hill the night before. Everyone goes to Tiger Hill to watch the sunrise. And you have to go out at four in the morning to see it. Tiger Hill is the highest point in Darjeeling. About 11 kilometers away from the main town and it takes about 40 minutes to reach by jeep. I went there and saw a crowd of people. After a while, a red glow could be seen slowly towards the east. Gradually the amount of red aura began to increase. At one point, Suryimama peeked out. At once everyone shouted. Joy. Sunrise looks really beautiful from Tiger Hill. Then the next spot is Batasia Loop.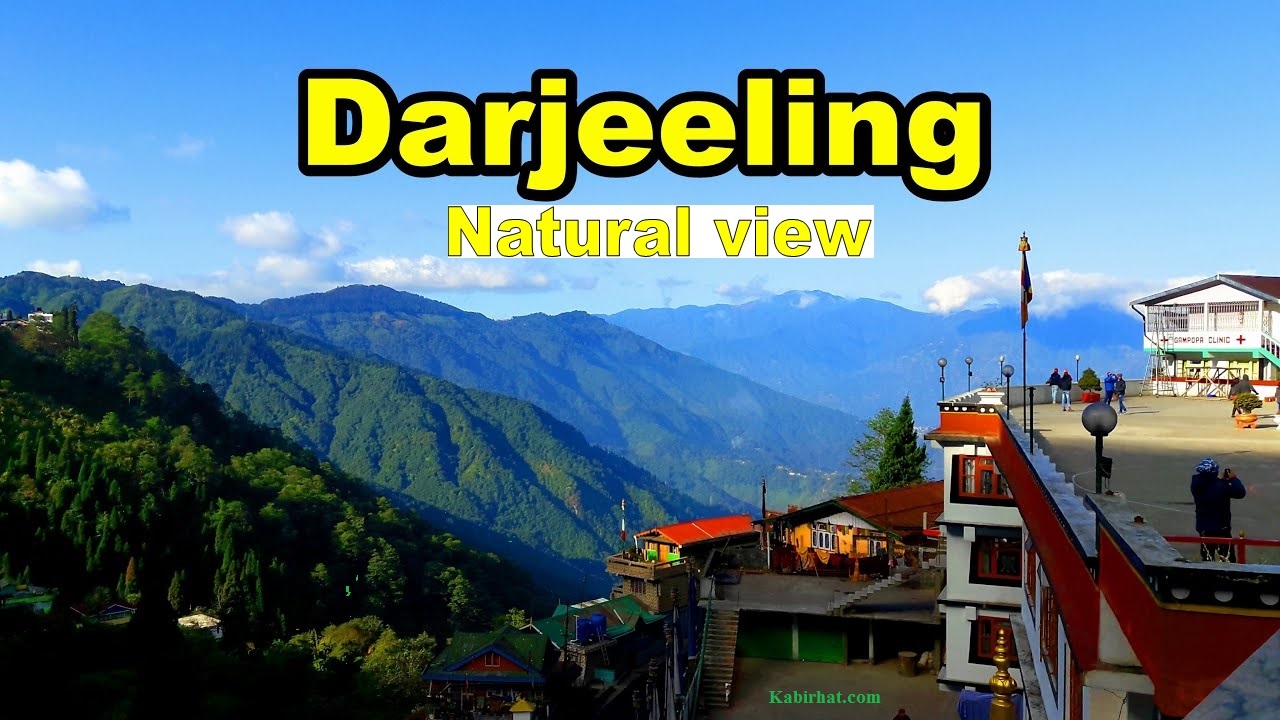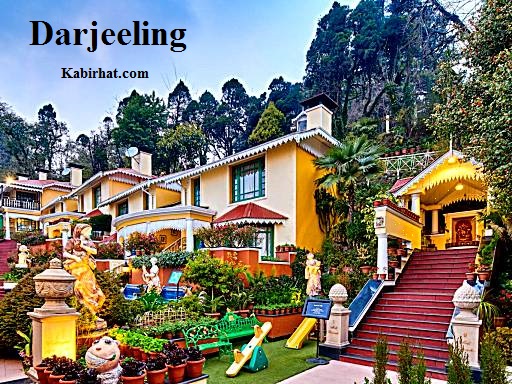 Batasia Loop: Batasia Loop has some beautifully arranged flowering plants. It is a road or loop on a small rail line. What is beautiful is the view of Darjeeling city from Batasia Loop. From here you can see the magnificent view of many parts of Darjeeling. After breakfast I went out to see the Rock Garden.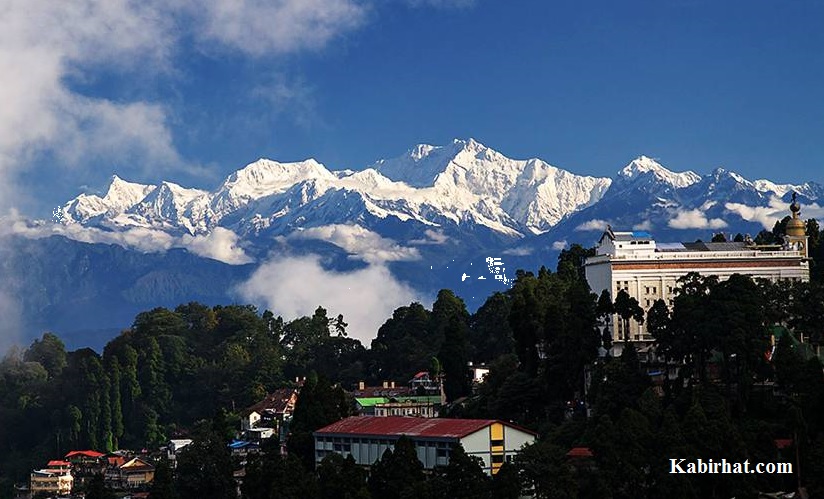 Rock Garden:Rock Garden is far below Darjeeling city. On the way I saw many tea gardens. And from below, the city of Darjeeling also caught my eye. Everything is looking great as the weather is good. I reached the Rock Garden to look around. The Rock Garden is a fountain. Not too big, but beautiful. More beautiful than the fountain from the fountain, the combination of mountains, clouds and blue of the sky looks great. Then I went out to see the intersection and the mall.

Crossroads and Mall: This is the center of Darjeeling. There is a mall right after the crossroads. A little flat place here, many people gather. Beautiful views all around. And here is a stage is concerts or various occasions. Further up the crossroads are the Observatory Hill and the Mahakala Temple from where everything is supposed to look beautiful. But the trees there are so huge that nothing can be seen around for the trees. Then I went to see Kanchenjunga.

Kanchenjunga:Kanchenjunga is the summit of Everest whether you visit Everest in Nepal or not, you can see Kanchenjunga from Darjeeling. Kanchenjunga can be seen from many hotel rooms. Seeing this form, you will be stunned for a while. How nature is so beautiful. The next destination is for the purpose of sightseeing.

Darjeeling Zoo: This eye-catching zoo has a wide variety of birds as well as reptiles including wolf, clouded leopard, red panda, Himalayan snow leopard and Himalayan black bear etc.



Darjeeling Toy Train: Come to Darjeeling and don't forget to use Toy train, Toyotrain has a close relationship with the history of Darjeeling. It's also called Darjeeling Himalayan Railway service. You can explore the city of Darjeeling by Toyotrain. Starting from Ghum station, the train will visit important places of the city; cross Aka curved spiral path and reach Ghum station again. It may cost you around 1300 rupees. Apart from visiting these places of Darjeeling, you will also visit the zoo, Tenzing Ride, Park View Ride, Museum, Kalimpong, Lava etc.

Nearby Cities: There are two additional benefits to visiting Darjeeling. That is the opportunity to travel to Nepal and Bhutan. If you take travel permits to Nepal and Bhutan while taking Indian visa, your travel will be bumper. Mirik can also come back extraordinarily beautiful Mirik city. There are the famous tea gardens of Darjeeling.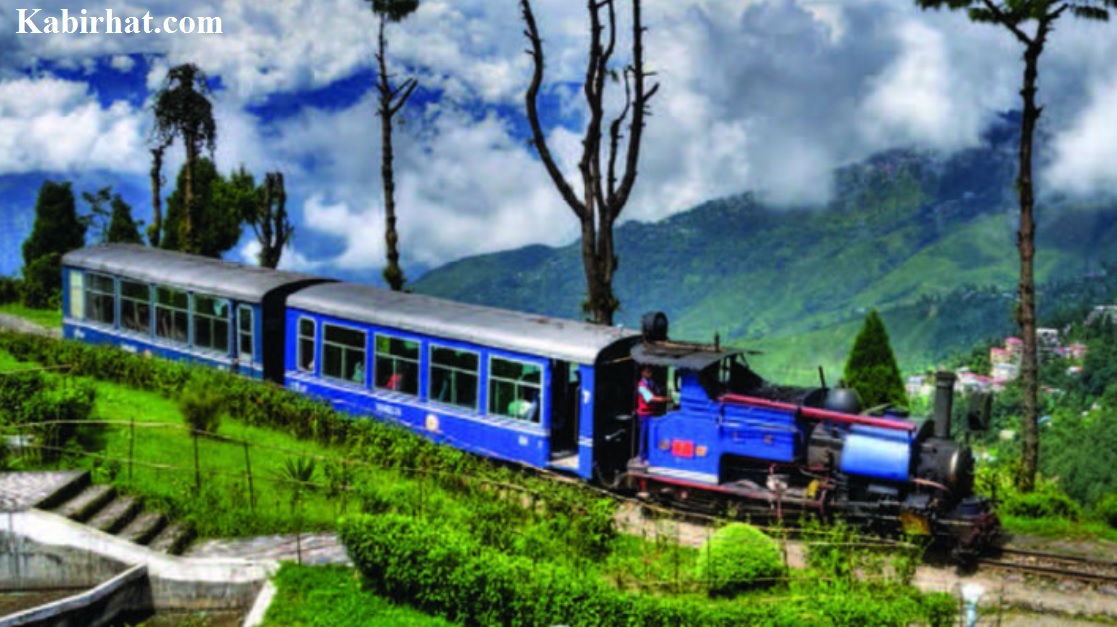 How to get there: From Dhaka you can travel to Darjeeling via Shyamoli, Sohag and Greenline buses via Benapole or Burimari border. If you want to go from the port city of Chattogram, you can go to Darjeeling via Kolkata by Shyamoli Paribahan, Sohag Paribahan or Greenline bus from the premises of Garibullah Shah Mazar. Another convenient route is through the Burimari border in Rangpur. After crossing Burimari, you can reach Siliguri by official bus. This will save both time and money from the Benapole border. Remember to pay 500 Taka travel tax, it is better to pay from Sonali Bank Limited before leaving. But the good news is that you can now come and go through any border with an Indian visa.

Visa: All visa documents of India (Photocopy of NID Card, Bank Statement / Dollar Endorsement / Credit Card Photocopy, Occupational Certificate or Occupational Trade License, Letter of Introduction, etc.) are required. And select the Port of Entry Exit Dauki.
When to visit Darjeeling:
Darjeeling can be visited all year round. November and December are very crowded. At that time it was snowing in Darjeeling. And take adequate preparation to go to Darjeeling. Take enough winter clothes. The distance from Dhaka to Darjeeling is around 553 km.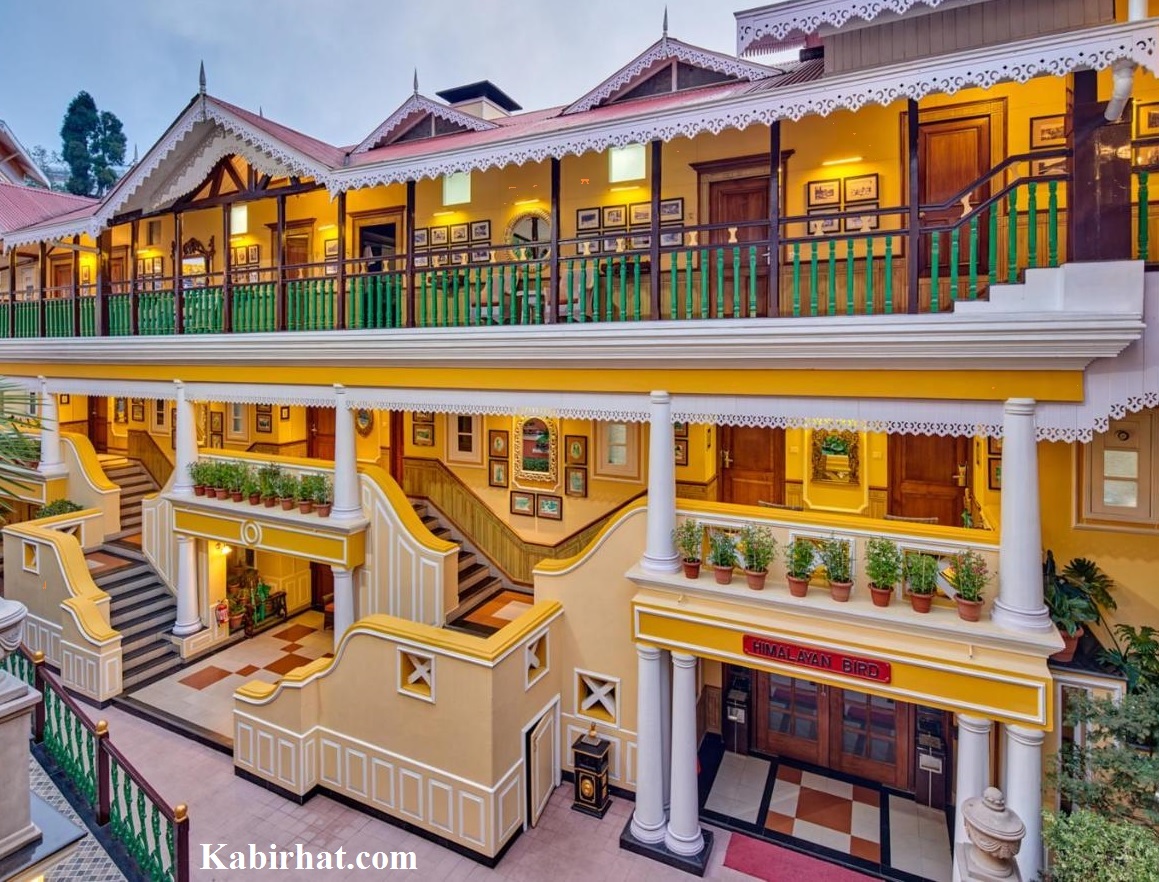 Where to stay in Darjeeling:
There are thousands of hotels and cottages throughout the city of Darjeeling. There are also rooms starting from Rs 1,500 to Rs 50,000. One room can accommodate 3/4 people. But beware of brokers to fix the hotel. Check the time yourself and fix the hotel.
Where to eat in Darjeeling:
There is no shortage of food stalls in Darjeeling. You can get any food besides Bengali food. The cost will be 150 to 300 rupees per person but may increase over time. And if more than one person plays together, the cost will be reduced. There is a mosque under the super mall. You will find a Muslim hotel next to the mosque. There is a residential hotel under their management next to the mosque where rooms are rented for Muslims for only around 800 rupees.




Shop in Darjeeling: Darjeeling has a variety of small and large markets as well as shops. From here you can buy beautiful winter clothes, sweaters, saris and other gifts. You will also be able to purchase good quality clothing from several local stores in Tiger Hill. Darjeeling is famous for its tea. You can buy quality tea leaves from here.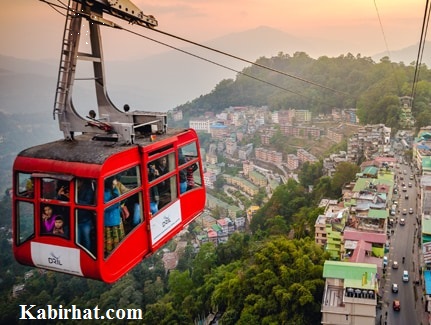 Darjeeling Travel Tips:
1. Dollar redemption is very difficult in Darjeeling. If you can come within the banking hours, redeem from the bank, and if not, you can redeem dollars in some Nepali or Bengali shops in the super mall.
2. Use caution when talking to drivers. They can cheat you in many ways. Rent a car at a good price.
3. As the evening progressed, so did the movement of people. All the shops were closed by 8 pm. Then the whole of Darjeeling became silent. Then go out and take a look at the silent Darjeeling. Walk around the city. However, there is no problem with the security system.
4. Almost everything is closed on Sunday, so plan your trip.
Travel
,
Travel India
Darjeeling Government:
Darjeeling District, Government of West Bengal
Village of Bangladesh
Union Parishad
,
Upazila of Bangladesh
Municipality in Bangladesh
,
City Corporation
,
College
,
University
,
Hospital
Ministers in Bangladesh
,
Abbreviation Bangladesh
,
General Knowledge
New Year
,
Yellow Pages
Business
H.S. Code
,
Bank of Bangladesh
,
Newspaper of Bangladesh
Story
Blog
,
Forum
,
Member
,
Images
Bangladesh
,
India
,
Pakistan
,
Sri Lanka
,
Maldives
,
United States
Australia
China
,
United Kingdom
,
Netherlands
,
Oman
,
Malaysia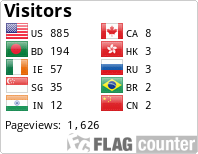 Contact Us
Last updated on June 23, 2022.
Created on June 14, 2022.