Bangladesh National Zoo(বাংলাদেশ জাতীয় চিড়িয়াখানা)
Bangladesh National Zoo is located in Mirpur-2, the heart of Dhaka city, next to the National Botanical Garden. It is the biggest zoo in Bangladesh. About 3 million visitors can visit this vast zoo every day. Earlier its name was Dhaka Zoo but in 2015 its name was changed to Bangladesh National Zoo. Dhaka Zoo was re-established in 1974 with an area of ​​186 acres after the independence of Bangladesh. About 25 million rupees are spent annually on feeding the animals in Dhaka Zoo. It is administered by the Ministry of Fisheries and Livestock, Government of Bangladesh.
History of Bangladesh National Zoo:
The journey of Dhaka Zoo started with a number of monkeys, deer, elephants and a number of other animals on December 26, 1950 near the Dhaka High Court by the Ministry of Agriculture, Cooperatives and Aid during the Pakistan period. Later, the zoo was shifted to the present Eidgah Maidan along with some more animals. Again in 1961 a board was formed to manage the zoo properly and after collecting animals from domestic and international countries, the zoo was inaugurated on 23rd June 1974 at its present location next to the Botanical Garden.
Bangladesh National Zoo Off Day / Holiday:
Sunday.
Bangladesh National Zoo visiting hour: 9:00 AM to 5:00 PM
Where to stay to visit Bangladesh National Zoo:
For the purpose of visiting the Bangladesh National Zoo, any tourist from outside Dhaka or foreign tourists can spend the night in any kind of good quality hotel around the Zoo. Good quality cheap hotels are available near Mirpur-1 at low fares. This Zoo can be easily visited from any part of Bangladesh.
How to Reach Bangladesh National Zoo:
Any transport like Bus, CNG Auto Rikshaw, Car services from any location Dhaka city to Mirpur -1 (Dhaka Zoo & Botanical Garden).
Address: National Botanical Garden, Zoo Road, Mirpur-2, Dhaka 1216, Bangladesh. It is beside the Bangladesh National Zoo.
Best places to visit in Bangladesh:
Nijhum Dwip
Padma Bridge
Cox's Bazar
Distance
Travel
Saint Martin Island
Ahsan Manzil
Bangabandhu Military Museum
Bangabandhu Novo Theatre
Bangladesh National Museum
National Martyrs' Memorial
Sonargaon Museum
Sreemangal
Taka Museum
Dhaka
Best places to visit in India:
Darjeeling
Travel India
Travel guidelines for new tourist:
New Year
,
Yellow Pages
Village of Bangladesh
Union Parishad
,
Upazila of Bangladesh
Municipality in Bangladesh
,
City Corporation
,
College
,
University
,
Hospital
Ministers in Bangladesh
,
Abbreviation Bangladesh
,
General Knowledge
Business
H.S. Code
,
Bank of Bangladesh
,
Newspaper of Bangladesh
Story
Blog
,
Forum
,
Member
,
Images
Bangladesh
,
India
,
Pakistan
,
Sri Lanka
,
Maldives
,
United States
Australia
China
,
United Kingdom
,
Netherlands
,
Oman
,
Malaysia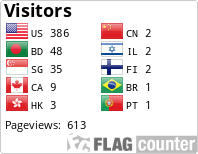 Contact Us
Last updated on July 26, 2022.
Created on June 26, 2022.